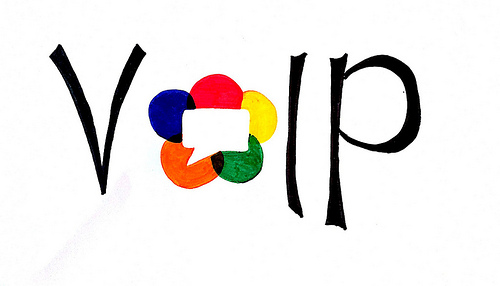 Using hosted services has become very popular as companies look for ways to get the best service without investing in costly infrastructure. Hosted VoIP is a virtual phone system that allows you to make calls using your internet connection. The calls between your VoIP handsets are free, meaning that you can communicate with your colleagues from any location at no cost. With the advances in technology, you do not need to invest in the hardware as there are carriers providing the call hosting service.
There are many hosting services all over the world and it has become quite difficult to choose a provider due to the options available. The services range from small firms that deal with local businesses, to companies that have a worldwide reach. If you are looking for quality service, it is a good idea to consider a local hosting company. There are several reasons why this may be the best option for you.
1. Good Quality of Service
The most important reason to get the service in the first place is to enhance the quality of your business operations. When you use a local service provider, you benefit from the best quality. It is important to know that network problems can occur at any time and it helps to have a local service because it is easier to get support services. Good customer service is a reason to get local hosting as you can get hands-on assistance from qualified technicians any time you need it.
2. Get Customized Packages
Local service providers are able to customize a package that will suit your business needs. This means that you do not have to settle for a "one-size-fits-all" system. Customization is very important especially when you are trying to get efficiency. Because your business is unique and you have unique needs, you should expect to get customized services. You also benefit from flexibility, which means that you can get additional customization as your business grows or changes.
3. Get Professional Installation
Another good reason to choose local hosting is that you benefit from professional installation. While an international provider might leave you to install any hardware yourself, the local service will provide the professional installation that you need. You also benefit from after sales support because it is convenient for the technicians to get to you. The local companies will send an on-site technician to install the equipment and they also carry out testing where necessary. This means that you do not have to worry about paying for separate installation services.
When you get the best hosted VoIP service, you benefit from total flexibility because you can choose where to work. The fact that your calls are routed online means that you do not have to worry about being in the office to wait for important calls. This also means that employees can work conveniently from any location and they can attend to customers efficiently at any time. This is a great way to provide an enhanced customer experience for all your clients.