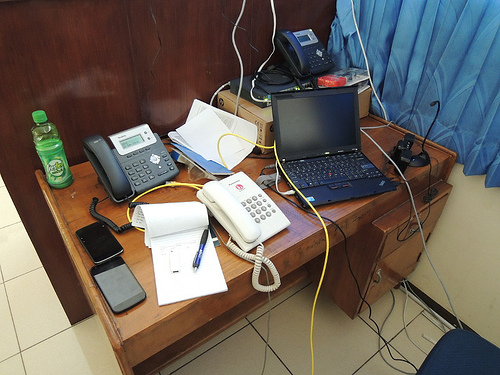 Many businesses are choosing to install the IVR system to enhance their operations. There are many reasons why you should choose a customised IVR solution for your office. At a time when competition in business is high, enhancing efficiency and improving operations can go a long way in giving your business an edge. Following are some benefits of having IVR in your office.
1. Enhancing office automation
Using technology in the office can help to enhance the way you do business in many ways. If you have sophisticated software around your office to enhance different functions, you can extend this to your communication system. The IVR system will offer automation benefits to the callers, which helps to enhance communication. You can use the system to provide information about the company while directing the callers efficiently.
2. Enhance call efficiency
Being able to attend to calls at the first ring can save the company and the caller time and money. No one wants to be kept on hold and the system can help to enhance user experience. By attending to calls immediately, you save precious time and this means that you save money as well. It is not possible for a human being to pick up so many calls at the first ring for hours on end but fortunately, the IVR system can do this effortlessly. The machine can work 24 hours a day and will always sound fresh without the "tired voice" at the end of the day.
3. Using multiple languages
Having the IVR system is great if you have callers who do not speak English. The system has multilingual greetings depending on the caller ID and it can choose the language to use by identifying the callers language. This can make the caller feel comfortable and it helps to improve communication. By making your customers feel at home when they call your business, you can get an edge over your competitors. This also helps to reduce the calling time.
4. Making personalised greetings
The system makes personalised greeting to your known callers making them feel important every time they call. If the caller ID is known to the IVR system, it will greet the caller with his or her first name. It can even wish the caller happy birthday or happy anniversary if he or she happens to call your office on that day. While this might not be essential, it can go a long way in creating a good image about your business because you can come across as caring about your customers.
5. Round the clock service
The IVR system works 24 hours a day, meaning that calls will never go unanswered. Apart from presenting necessary information, the system also stores messages and it can alert designated persons automatically in case of an emergency. Depending on the service, the system can also help callers by giving out emergency instructions.
These are just some of the benefits of installing an IVR in your office. There are different services available and you can get technical services from support engineers.