Any company large or small can benefit hugely from a good virtual call center software application. This sort of a software application is excellent when it comes to controlling and managing calls from the clients or even field based workers. Although a few firms work on projects that have only a few clients, the majority product and service suppliers rely on large customer bases and fully working virtual call center solutions, for example Interactive Voice Response (IVR)that are used to manage calls from the customers.
Where utilize a call center solution to manage calls from the customers?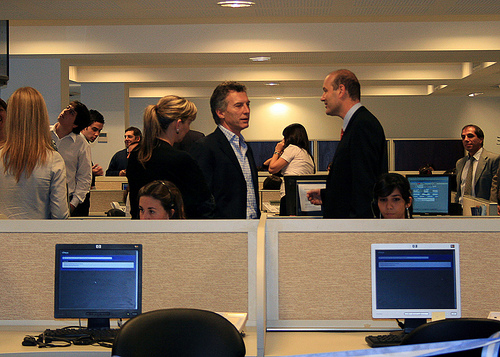 There are multiple reasons to make use of a call center solution such as IVR to help manage calls form and to clients on your behalf. Sales in particular are a good reason for making use of a good call center solution. Another good reason is to do with technical assistance and customer service. In this regard, the majority of companies want to market a single contact telephone number, often as a free phone. However, as the number of calls to this free number grows, it becomes quite difficult for a single receptionist to handle them alone. This calls for an alternative, which in this case is employment of a good call center software application solution.
Why employ a virtual call center solution to help manage your calls?
To start with, it is good to note that a call center has an extensive telephone technology which is needed to perfectly manage the number of calls to multiple business entities. This sort of a telephony technology is very expensive to install or manage and thus is basically above the budget of many small and medium businesses. The introduction of a software based virtual call center with IVR features makes all this quite affordable. This software application is referred to as virtual due to the fact that it replaces most of the electronic units that previously had been required in telephone functionality.
VoIP (Voice Over Internet Protocol)
Also referred to as Voice over Internet Protocol, this is a call center telephony solution that has become technically possible due to advances in internet technology. Both the development of quality voice calls over networks and speed of computer systems have made this a possibility. Network language used in this case is the internet protocol and the service is called VoIP. This call center solution allows clients to make calls directly from a computer or through a conventional phone connected to a special adapter or using a special VoIP phone.
PBX (Core Virtual Private Branch Exchange)
At the center of a call control system is the private call exchange. The key function of this module is routing calls from and to where they are wanted. These calls are routed to individuals and to facilities that assist to manage and control calls for instance call holding or voice mail.
Some functions of working call center solutions
• Call recording
• Call attendance
• Voice mail reception
• On hold messaging
• Automatically phone answering services
• Routing calls
All in all, call center solutions are used to manage call functions on behalf of the clients. Call centers make use of the right call recording software to help monitor and manage calls to and from customers on behalf of their many clients. They provide a means of logging calls automatically from the customers and not forgetting offering the sales department access to a well maintained customer database for outgoing call functions.